May 14, 2021 6:00 pm UTC-6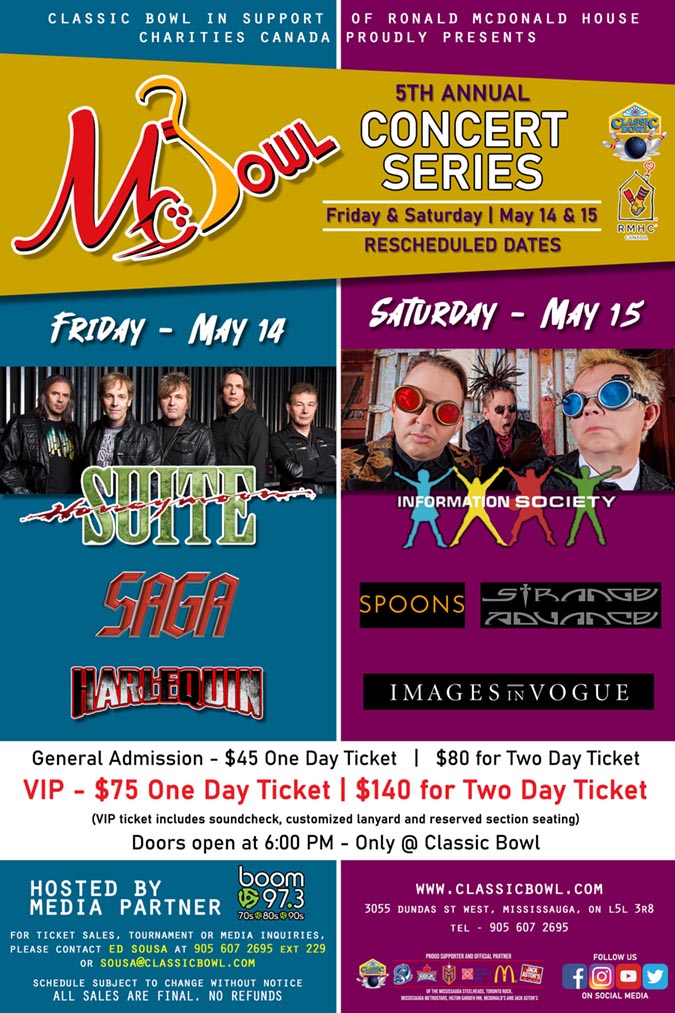 5th Annual McBowl Concert Series – Original Dates May 22 & May 23, 2020 –
New Dates May 14 & May 15, 2021.
Tickets are officially back on sale today (Aug 3) at $80 for a 2 Day Ticket or $45 for a 1 Day Ticket.
VIP Tickets are Sold Out.
Refund requests will be honoured for full ticket price of re-scheduled shows starting today (Aug 3) until Sept 7, 2020. No refunds after Sept 7, 2020.
You can receive your full ticket price refund in person at Classic Bowl during business hours (11 AM – 11 PM) seven days a week. You can also mail your ticket(s) to Classic Bowl (address below) along with your phone number. You will be contacted at number provided to process your refund once tickets are received.
Classic Bowl 3055 Dundas St W Unit #20 Mississauga, Ontario L5L-3R8
---